EyeSpecial
The EyeSpecial digital dental camera is designed exclusively for dentistry, ideal for dental/orthodontic photography, case presentations and at the bench in the laboratory. The stylish and smart EyeSpecial offers 12 megapixels, intuitive one-touch operations, ultra-lightweight sleek body design and a large LCD touchscreen which allows the user to view and scroll through images effortlessly, even with a gloved hand. The EyeSpecial adds consistency and efficiency to all your dental photography needs.
EyeSpecial Designed Exclusively for Dentistry
9 shooting modes – Easier, faster and more reproducible images
Smart – Fast autofocusing capabilities – Anti-shake mode built-in – User-friendly
Water and chemical resistant – Essential for infection control in the office
Large LCD touchscreen – Built-in grid lines for easy line-up and cropping
Exceptional depth of field range
High performance 49 mm close-up lens
HIPAA compliant – protects patient privacy and security*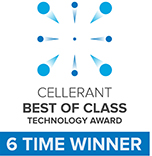 CDE World Webinar
Click the link below:
New Simplified Techniques for Using Digital Dental Photography in Everyday Practice
Dental Advisor's Top Award Winner EyeSpecial • DOWNLOAD IMAGE MANAGEMENT SOFTWARE AND INSTRUCTIONS • EyeSpecial FIRMWARE UPDATE Ver.2.70.01 • EyeSpecial FIRMWARE UPDATE Ver.1.05.02
EyeSpecial Instructional Video
EyeSpecial – Cellerant Award | 3 Time Winner
*Brinker, S. (2015, January). HIPAA compliance and digital photography with personal mobile devices. Dental Products Report, 76-80.